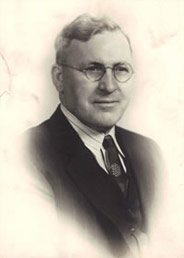 Providing outstanding quality, complete service and a value you can see is a tradition that has been passed down through several generations,from the founder E. B. Endres to current owner Richard J. Endres, Jr.
1928 - 1944
Edward Boston Endres (E. B. for short) moved to Huntingdon, where he began building and remodeling as a general contractor of residential and commercial properties. E. B. Endres Lumber Company was born.
Between 1928 and 1944 the business expanded to include a retail business, a mill and nearly 2 dozen employees. Also, E. B. Endres formed a partnership with his son, Richard Endres, Sr.; his son-in-law, Arthur Neary, Sr.; and his nephew, Donald Whittaker.
1945 - 1971
Richard Endres, Sr., Arthur Neary, Sr., and Donald Whittaker took over the business in 1945. They added a second location of the company in Mount Union, PA.
The company became a dealer for Wood-Mode cabinets. The company has continually served as a Wood-Mode dealer since 1960.
Arthur Neary, Jr. later joined the company in 1963.
The partners purchased the West End Planing Mill in Huntingdon, PA.
1972 - 1993
The company suffered a set back when the Mount Union location was destroyed by Hurricane Agnes in 1972, and yet another set back when a fire destroyed the West End Mill in 1976.
The company persevered through hard times. Richard Endres, Jr. joined the company in 1972. The partners constructed a new mill on Fairgrounds Road in Huntingdon.
Richard Endres, Jr. and Arthur Neary, Jr. become sole owners of the business in 1993.
1997 - Present
Richard Endres, Jr. became the sole owner of the company in 1997. The company celebrated its 85th year of continued operations in 2013. Richard Endres, Jr. and the employees of E. B. Endres, Inc. continue the company's proud heritage of providing quality service to our customers.